Today I'd like to introduce you to the new flagship of the well-known Jamaican distillery Hampden Estate, bearing the noble name of the Great House. So after the first two official Hampden Estate rums, here comes a new bottle. This rum entered the rum scene in 2019, has received great ratings and it is a must-have bottle for every fan of rum, especially Jamaican rum. I am no exception, so I decided to use this Christmas for such a unique tasting.
About Hampden Estate distillation
The origins of the distillery in Hampden date back to 1684, when it was owned by a Thomas Goddard. Hampden Estate was founded around 1750 and was originally owned by Archibald Sterling. Hampden Estate covers more than 5,000 hectares in Trelawny. Since 2009, it has been run by the Hussey family (Everglades Farms Ltd.), who are responsible for its reopening. Hampden Estate is one of the few distilleries in the world that continue to use the distillation residue from the bottom of the distillates (dunder) during fermentation (wild and natural fermentation in the original historic cellars, not using their own yeast) to create an ester-rich distillate. Rums are still distilled only in pots (Pot Still).
About the rum
The Great House rum, bearing the name of a family residence built in 1753, is said to reflect the authentic and wild Jamaican style of Hampden Estate. This rum has more strength, nice 59 %. A molasses rum for connoisseurs in barrel strength is entering the rum market. The bottling was taken care of by Velier, a well-known brand of Luca Gargano. Luca Gargano, however, was not responsible for blending of the rum, it was Vivian Wisdom.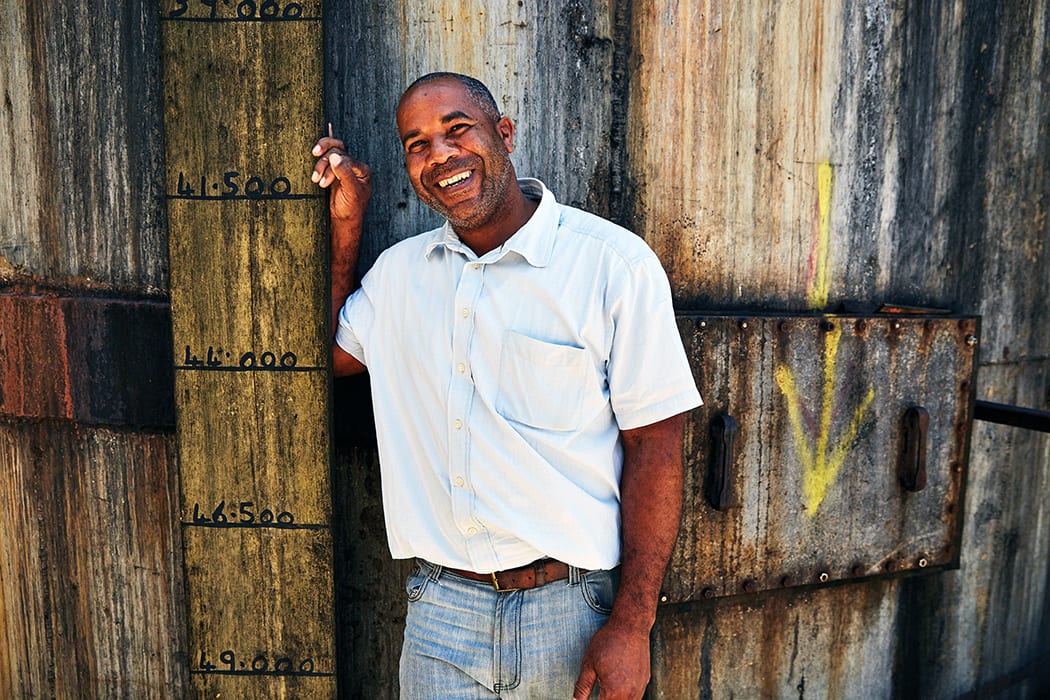 This is a blend of 80% OWH 2012 and 20% DOK 2016. However, the strength in the bottles does not taste so strong, but rather subtle and elegant.
Bottle & Packaging
The label pictures this famous family residence after which the rum is named. The bottle is normal, nothing special, the same goes for the pretty ordinary paper box. The style resembles the premium-rum series of Foursquare Distillery in Barbados.
Color and scent of the rum
The rum has a beautiful golden color.
When we approach the glass, we smell the authentic, gentle and wild Jamaica. We get a mixture of exotic notes, especially passion fruit, medicinal ointments, honey and floral notes (linden blossom). If you let the rum "breathe" for a while, you will also get strong cane sugar notes.
Taste
Of course, high-ester tones together with a high alcohol content are dominant. Experienced tasters will get brioche notes (Don't know what a brioche is?) and pastry. Apricot jam and a floral touch of roses and citrus blossoms further enhance the drinking experience. Just before you finish, the flavors of cocoa, vanilla and camphor gently pass through. This premium Jamaican rum is simply velvety on the palate and as complex as possible.
Finish
The finish is long and very concentrated. In addition to sweetness with the taste of vanilla crème brûlée, you will also encounter dried bananas and cocoa beans. You also get medicinal notes (camphor, iodine tincture) and delicious sweetness. An empty glass will smell of pipe tobacco, artichoke and saffron or turmeric.
There's no point in lying – it's a great rum. Although I have never been able to identify all of the above-mentioned tastes so far, the game is still on. More and more enjoyment awaits and I believe I will get there. And you keep trying too, the bottle is just great.
Price and Availability
I found the lowest price abroad in France for EUR 89. However, in many online stores, the bottle is already gone. If you find it, buy it!
---